Project #RomanRoadsToday on
The goal for my website On Historic Routes is to encourage more people to explore history around them while being active outdoors.
With #RomanRoadsToday I want to highlight specifically the very rich heritage of Roman infrastructure in Europe, the Near East and North Africa and provide resources to help exploring these traces of our shared history.
You might think now of temples, theaters and other remnants of Roman cities.
However, #RomanRoadsToday focuses more on the space between those ancient cities:
Roman engineers built a vast network of paved roads all across the Roman Empire. They also constructed aqueducts for supplying their cities with water and hundreds of kilometers of border fortifications along the edges of the outer provinces.
Bridges, border forts, or a strange stretch of a straight road where you would not expect it: While most of these were built almost 2,000 years ago; traces remain today and are fun to explore.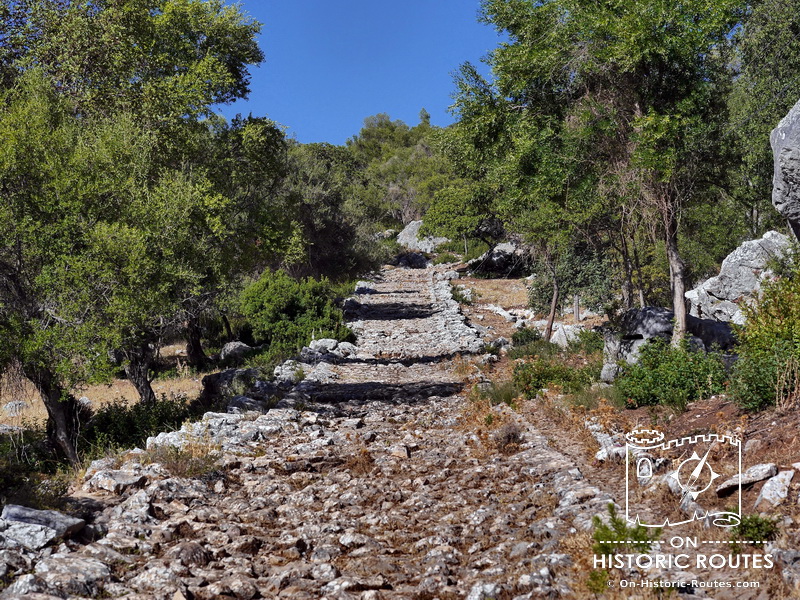 This, of course, is not new. Sites like Hadrian's Wall between England and Scotland, the Pont du Gard near Avignon, France or the Via Appia Antica just outside Rome are prime examples and are so popular because lots of people are interested in Roman heritage and infrastructure.
If these places sound interesting to, then there is a lot more to discover. There is a large number of resources available describing walking or cycling routes along Roman Roads all across Europe.
They range from short walks to multi-day cycling tours. There are some walks on the historic surface of the Roman roads, other tours follow the course of the ancient road but on modern roads or trails.
Different organizations like local tourism agencies, heritage sites or bloggers share maps, route descriptions and even apps so that you don't have to do the additional research to find you way and explore #RomanRoadsToday.
Follow me on Twitter, where I will share links and resources.
If you want to explore a road further or generally want to look for Roman heritage in a particular area, have a look at Vici.org – the Archaeological Atlas of Antiquity. It it a great interactive map listing a wealth of information.
Let's explore #RomanRoadsToday!
Share This: