The Maison Blanche (White House) lies on the intersection of the Neutralstrasse with the N3 from Aachen to Liége.
The paved road from Aachen to Liége was built in the early 18th century and today is more of a local road since the modern highway A3 runs parallel and carries most of the long distance traffic.
Up to 1914 the Maison Blanche was a border station between Germany and Belgium and one of the sites, where the invasion took place on 3rd August.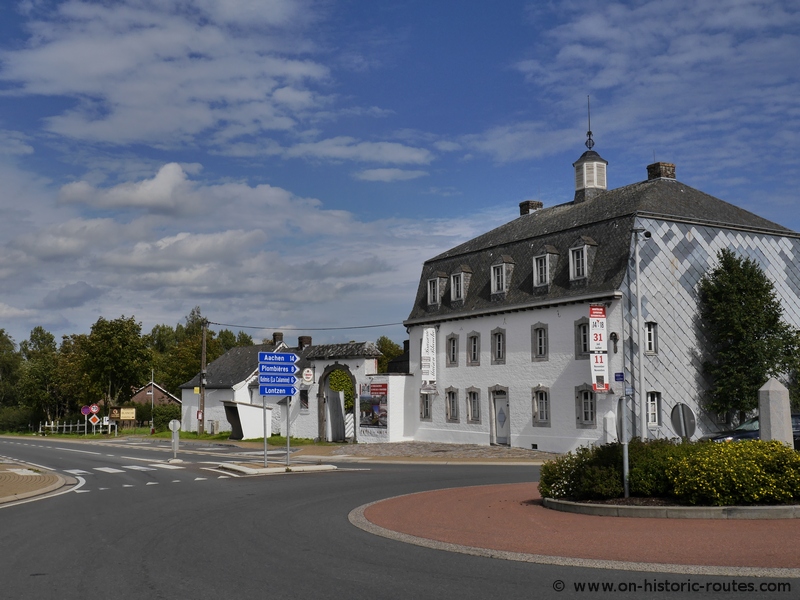 In 2014, the Maison Blanche is the host of an exhibition, which commemorates the impact the war had on the border region.
By focusing on that particular region, the exhibition is able to show a very diverse and intense picture of a region and a community during war.
I personally liked the large number of historic photographs and personal accounts from different topics as the years before the war, Belgium resistance, the fortified border to the Netherlands, forced labor or war time economy.
This post is part of the series "The way to the Western Front". Explore the full content here..
Share This: