Poziéres is situated on a long stretched ridge with views going wide across the open landscape. It is a farming community today as it has been for a long time.
There was a disruption of that continuous history though and it started when the village became part of the Western Front on October 1914 as part of the race to the sea.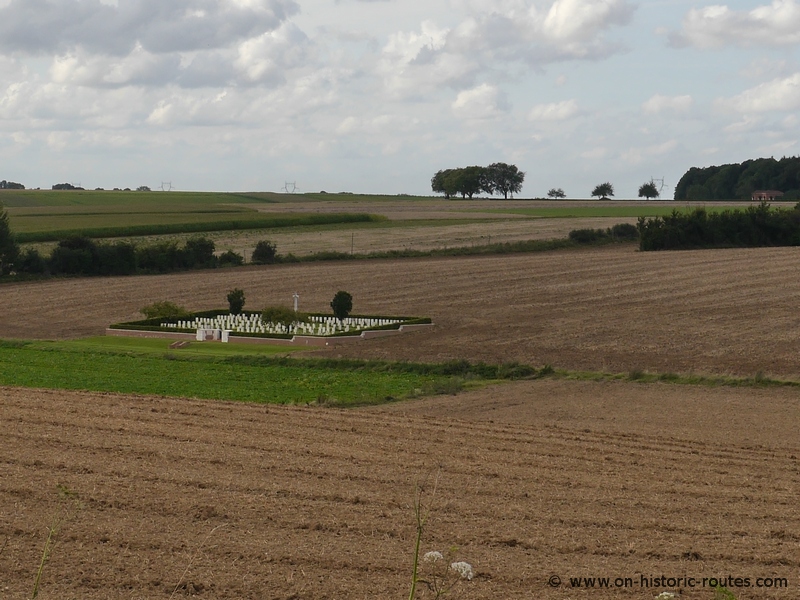 German troops occupied the commanding ridge and fortified their position, which would not move for two years. In July 1916, the allies launched a major offensive in the area, known as the Battle of the Somme, which lasted for five months with one million soldiers dead and wounded and only small allied gains. It devastated the area, which was part of the zone rouge afterwords and would only be suitable for farming after considerable effort. Poziéres had to be rebuilt from rubble.
Today, the landscape is sprinkled with cemeteries, which is an eerie sight even in bright sunlight. There are several monuments in and around Poziéres honoring Allied contributions, especially those of the Australians, there is the Lochnagar crater – site of a huge detonation of explosives underneath the German trenches – and there is the monumental Thiepval memorial of the missing of the Somme.
This post is part of the series "The way to the Western Front". Explore the full content here..
Share This: