Frankfurt's central location within Germany made the city into a transportation hub and a place to early medieval times. It was the site of an important annual fair and the place where the electoral college of the Holy Roman Empire met for centuries.
Today, Frankfurt is part of the Rhein-Main agglomeration of more than five million people, it is at the center of the German rail network and surrounded by modern Autobahns.
With all these changes to landscape and infrastructure however, it is still possible to explore the old, medieval routes around Frankfurt.
One of them is the Hohe Straße (German for high road) a ridge-way that leads East towards the Vogelsberg hills and which is part of the Via Regia route to Fulda and Leipzig.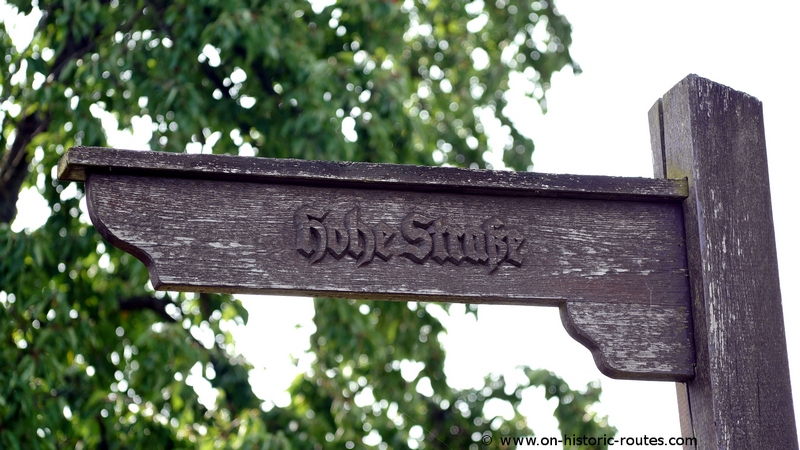 I went there for a cycling trip recently and enjoyed following this old road. The route is part of the nature parks around Frankfurt today and is well marked. It follows only paved farm roads and has great views of the Taunus and Spessart ranges. Look-outs, picnic areas and special reading lounge spots along the way make the ride a nice experience.
The view of the Frankfurt skyline really shows the contrasts of this old route. It still is very close to the metropolitan area yet runs through a completely rural landscape and for about 20 km it is away from any settlement.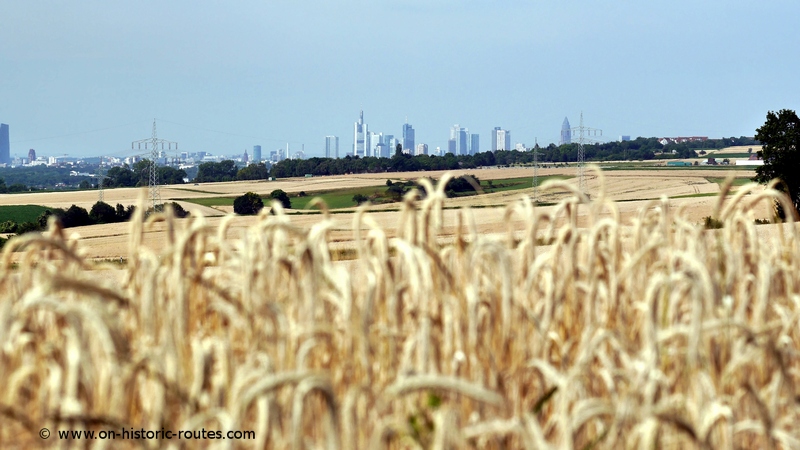 The purpose of the ridge-way was to have the road on dry ground with no bodies of water to cross. The small farming villages on both sides of the road therefore lie somewhat below, where water was accessible.
There are information panels along the way that tell you about the villages seen in the distance. From the history of these villages it becomes obvious that the Via Regia from Frankfurt to Fulda and Leipzig was not only a trade route. It was also a march route for armies and led to the devastation of many villages along the way. Especially during the Thirty Years' War in the 17th century, villages were plundered and burned down when marauding troops of the various sides in the conflict passed through.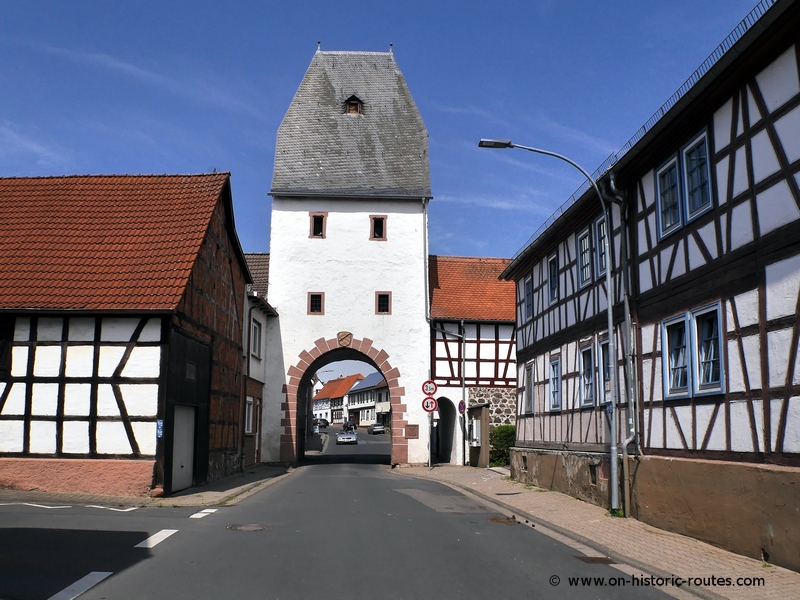 Burköbel is a small town that the Hohe Straße passes on its way to the Vogelsberg hills. Here, the road intersects the line of the Limes Germanicus. The old border fortifications of the Romans still leaves its traces and the bike trail along the Limes is another option to explore history in the area.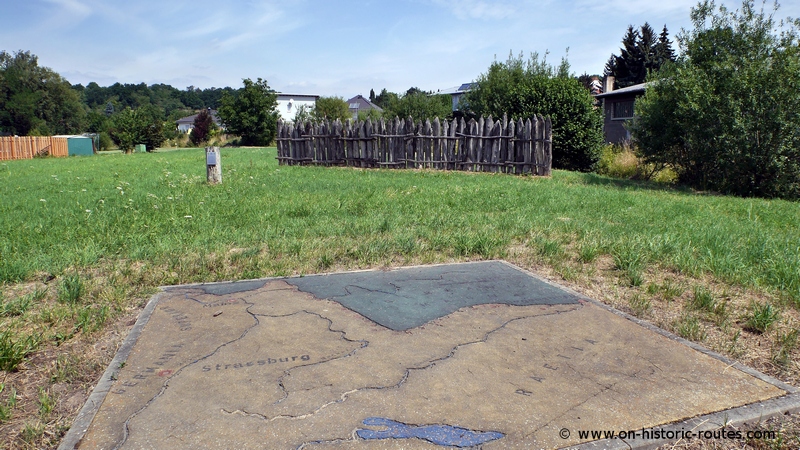 Newsletter Service
Did you like the article?
Then sign up for our free email newsletter to get all our new posts right to your inbox.
Share This: