Mons was a mining town in 1914 and part of the Belgium industrial valley. The Mons-Condé-Canal is running in an east-west direction north of the city was an important part its industrial success.
In addition, the canal offers a considerable defensive position. The BEF took position behind the canal to stop or delay the German advance and thus prevent the French army from being outflanked. The German attack started on 23. Aug. 1914 and lasted for two days before the BEF had to retreat. The delay and heavy losses for the Germans were a success for the British army, who fought they first battle at Mons.
The next two weeks they were in retreat, pursued by the First army until the Battle of the Marne.
Being the first battle of the war for the British army and fighting against a much stronger force, led to Mons becoming somewhat of a legendary event. A popular legend soon emerged that angels appeared during the battle helping the British. Furthermore, when the Western Front broke down in 1918, Mons was liberated by British forces firing the last shots of the war at the same place it started for the BEF.
Mons soon lay behind the front lines and the Germans built a cemetery where British and German soldiers were buried. St Symphorien is unusual in this respect but it is also different in scale. About 500 soldiers are buried here. Obviously, this is different from the burial grounds of Flanders, the Somme or Verdun. The battle of Mons was a fierce clash of the armies and the casualties considered heavy at a time, when no one had ever experienced the events to come in the trench warfare on the Western Front.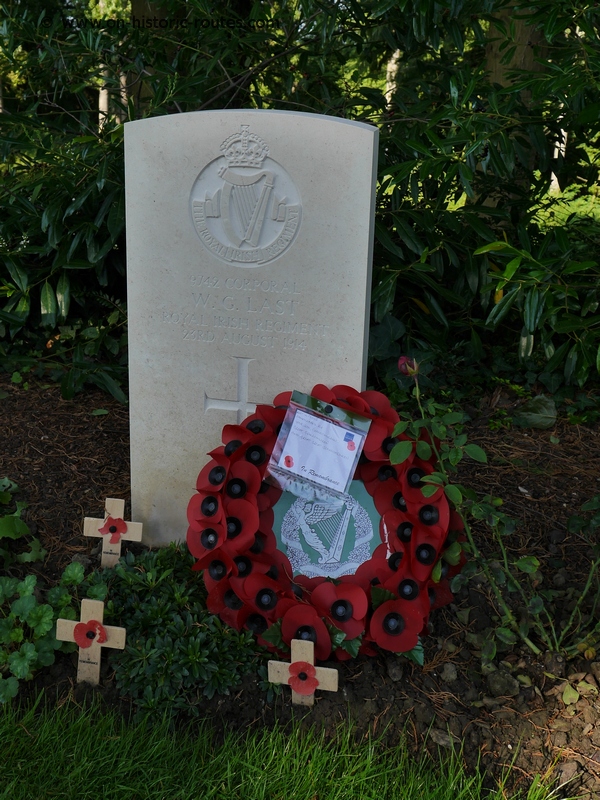 Visiting St Symphorien in 2014, hundred years after the battle, is a moving experience.
The cemetery itself is well-maintained with fresh flowers everywhere and the there is an atmosphere of tranquility. What really stands out though is that quite a few graves personal notes or even letters placed near the headstone. Children, grand children, great grandchildren and other relatives of the deceased still visit Mons, place flowers, poppies or pictures on the grave.
This battle as much as the whole war, impacted not only the soldiers who fought in it but also their families back home. More than often, families were disrupted by it and the graves at St Symphorien show that the events still matter to people even after hundred years.
This post is part of the series "The way to the Western Front". Explore the full content here..
Share This: