It is another twelve weeks until my coast-to-coast adventure in Scotland begins. I will be part of the 'TGO Challenge' this year!
My route is planned and I am in the middle of training for two weeks of trekking through the Scottish Highlands.
TGO Challenge
The Great Outdoors Challenge is an annual event for self-supported hiking through the Highlands of Scotland with only 300 participants accepted each year. I am very excited to have my spot in the 2015 TGO Challenge and worked on my route for the last couple of weeks. Each hiker needs to pre-submit their route, have it checked for feasibility and filed with the organizers for safety reasons.
After signing out at one of the starting locations on the West Coast, you are on your own until you reach your destination about two weeks later.
You will have the company of fellow hikers where you meet them of course. There are also some Highland communities very engaged in the event and offer accommodation and support.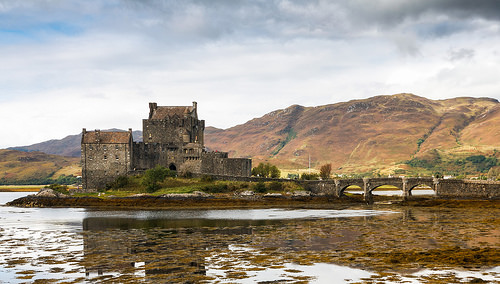 Historic Routes in the Highlands
While many experienced hill walkers take the event as a chance to work on their list of Munros, my theme for the challenge is historic routes in the Highlands.
Old cattle drove roads, military roads, smugglers paths – all those are part of my 320 km walk from Eilean Donan Castle near the island of Skye on the west coast to Montrose on the east coast.
The rich history of the Highlands will certainly be a nice addition to the nature and the impressive landscape.
Some of the highlights along my route will be:
Looking forward to visiting these places very soon helps me to stick with my training schedule in the rather dull winter weather.
The Heritage Paths Project
The website of the Heritage Paths Project helped me a great deal stitching together an interesting path.
Have a look at their interactive map search. You will get a good overview of the impressive number of historic paths they have identified in Scotland.
Each one comes with a description, heritage information and often a selection of pictures.
Postscript:
Now that I have completed TGO Challenge 2015, I can share some impressions of my coast-to-coast walk here:
Part 1: St Duthac's Way
Part 2: The Road to Ruthven Barracks
Part 3: Firmonth Road.
Newsletter Service
Did you like the article?
Then sign up for our free email newsletter to get all our new posts right to your inbox.
Share This: