The scattered rock faces, arches and tunnels break up the dense green vegetation of the hills. When the setting sun shines on the rocks they glow with an almost orange color. The landscape of Las Médulas seems unreal and in a way it is. It is ancient, yet man-made and it was once the largest gold mine in the world.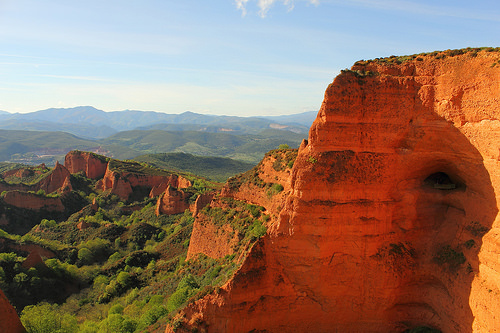 Gold Mining at Las Médulas
Gold was found in the mountains of what is today Las Médulas long before the Romans invaded the Iberian Peninsula. The deposits probably were among the reasons why Rome fought for ten years in a fierce campaign against the Celtic people of the area. These mountain ranges in Northern Spain were the last areas of Iberian Peninsula to be included into the Empire in 19 BCE.
Gold mining at Las Médulas continued and Roman engineers applied modern techniques to extract the metal on an industrial scale. Several rivers were diverted into long running aqueducts and the water was used to break up the mountains at Las Médulas and to wash the rocks to finally yield the gold.
Mining at this scale for about two centuries changed the landscape dramatically and what we see today is what the Romans left behind when the gold deposits were finally exhausted.
The UNESCO awarded World Heritage status to the mining area of Las Médulas because of this early-industrial modification of a landscape.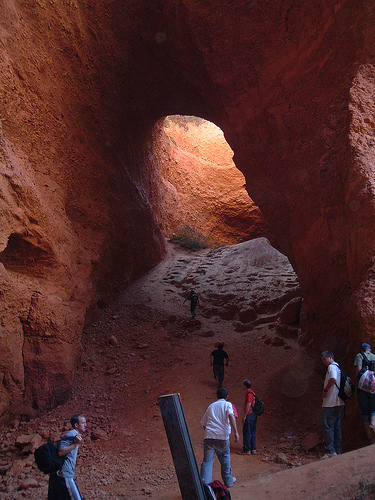 Visiting Las Médulas
The old mining landscape offers enough to explore for at least a day trip.
Ponferrada, the nearest town is only 20 km away and can be a good base for a trip. If you are walking the Camino Francés to Santiago de Compostela, you might think about taking a detour from Ponferrada to visit Las Médulas.
The town has a long history that goes back even before the Roman period. The local museum Museo del Bierzo shows artifacts from the area and also from Las Médulas.
The village of Las Médulas offers several information centers and is the starting point for the walks through the area.
Las Médulas information: http://www.fundacionlasmedulas.info/english_version/las_medulas_b7.html
Las Médulas walks: http://www.fundacionlasmedulas.info/english_version/las_medulas_b6.html
The Spanish website of the Fundacion las Médula provides even more background about the history, mining and what to see today: http://www.fundacionlasmedulas.info/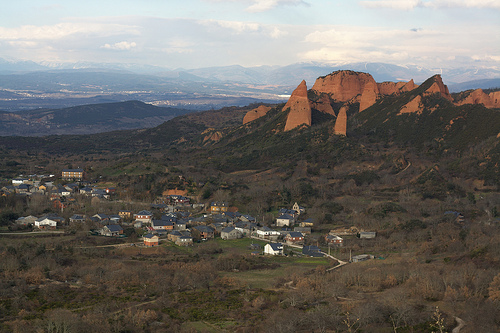 Newsletter Service
Did you like the article?
Then sign up for our free email newsletter to get all our new posts right to your inbox.
Share This: